FREE Sample: Download our Free Dog Training E-Book Here
The School: On... "Command" Training !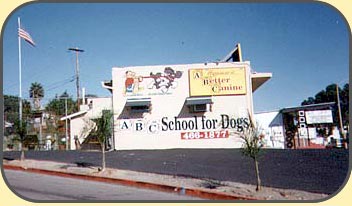 Group or private lessons are available at our La Mesa facility, or private lessons are available in your home.
Lessons are flexible and convenient - to fit your schedule.
Our hours are 6:30am to 8:30pm, Monday through Saturday.
(Sunday lessons are available by special arrangement.)
Step-by-step taught are the way dogs think ... learn commands ... hand signals ... and how-to-behave!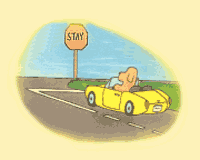 Your dog's frustating, obnoxious or notorious habits will be curbed. Your dog will no longer draaaag you down the street, nor will he fly-the-coop when you call him or command him to "Sssstay!"
No more! will your dog be a jumping bean in the automobile or act crazzzzy at your veterinarian's office, in public or when your company arrives.
Your dog will learn these commands: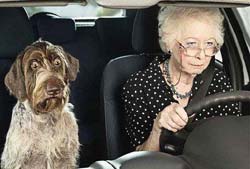 No!
Heel!
Sit / Stay!
Down / Stay!
Go To Bed / Place / Outside!
Off-Leash Control!
The "unsupervised" Stay!
Automobile Riding Techniques
... and more!
Your dog will be cured of misbehaviors:
Marking your Couch,
Getting into the Trash,
Jumping on People / Furniture,
Chewing,
Biting,
Digging,
Soiling,
Running Away,
Door Charging,
Excessive Barking,
Housebreaking
... and much more!
The bottom line:
Your dog is taught to happily recognize and respect all family members as Pack Leaders.
This is the only sound, sane and safe relationship to be had between your family and your dog!
San Diego County residents are encouraged to call (619) 466-1877 for information about A Better Canine School for Dogs.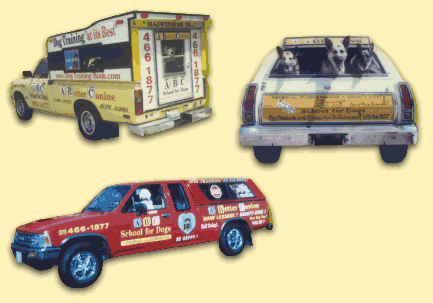 Private Mobile / Home Dog Obedience Training
Many of our students prefer, appreciate and love our "Home" Lessons Program
(San Diego County-Wide)