FREE Sample: Download our Free Dog Training E-Book Here
About David Ruiz & ABC School for Dogs
Master Dog Trainer David Ruiz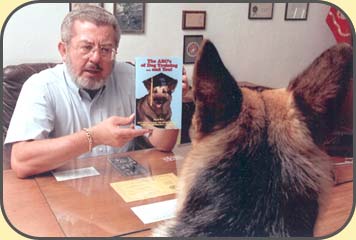 Mr. Ruiz was born in Guatemala, located in Central America. In January 1955, when he was 12 years old, he immigrated to the United States. Soon after, he became associated with Pilot Dogs, Inc., a school for the training of guide dogs for the blind. There he served as kennel-boy, interpreter for Spanish speaking blind students, and a trainer and instructor.
He attended Ohio State and Franklin Universities in Columbus, Ohio, and during the Viet Nam era, served in the United States Marine Corps. Since 1978, he has been the Owner/Director of ABC (A Better Canine) School for Dogs in San Diego, California.
Mr. Ruiz is a very quiet and gentle person; otherwise, humorous, strong and commanding! When asked his wishes regarding this page: "People don't want to hear about me, they want to know how to properly walk their dog, how to keep him from barking while they're away from home; how to keep him from being a juvenile delinquent. They really want to know about… THE LEADER OF THE PACK!"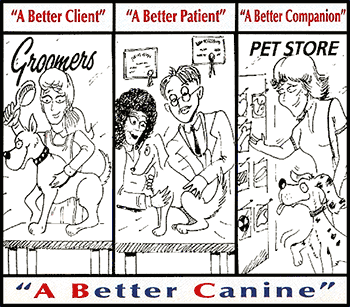 When asked, "Who is the leader in your pack?" without hesitating, with a wink and slight grimace, his answer, "Prince… of course!"
ABC School for Dogs
Group or private lessons are available at our La Mesa facility, or private lessons are available in your home.
San Diego County residents are encouraged to call (619) 466-1877 for information about A Better Canine School for Dogs.
Learn More about ABC School for Dogs...